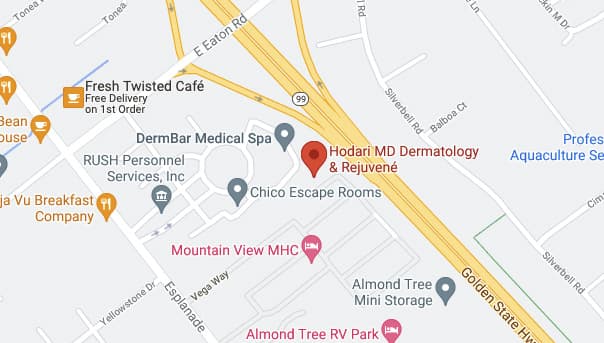 Hodari MD Dermatology & Rejuvené
80 Declaration Drive
Chico, CA 95973
Phone: (530) 342-8295
Mon–Thur: 8 a.m.–5 p.m.
Fri: 8 a.m.–4 p.m.
Sat–Sun: Closed
Book Appointment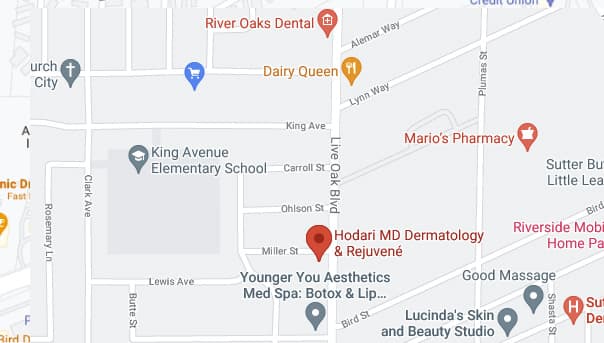 Hodari MD Dermatology & Rejuvené
1178 Live Oak Blvd
Yuba City, CA 95991
Phone: (530) 329-8511
Mon–Thur: 8 a.m.–4:30 p.m.
Fri: 8 a.m.–12 p.m.
Sat–Sun: Closed
Book Appointment

Hodari MD Dermatology & Rejuvené
672 Oro Dam Blvd E. Suite 202
Oroville, CA 95965
Phone: (530) 533-3571
Mon–Thur: 8 a.m.–12 p.m., 1 p.m.–5 p.m.
Fri: 8 a.m.–12 p.m.
Sat–Sun: Closed
Book Appointment

HydraFacial™ Before & After Case 45

Before & After
HydraFacial is the only hydradermabrasion procedure that combines cleansing, exfoliation, extraction, hydration and antioxidant protection simultaneously, resulting in clearer, more beautiful skin with little-to-no downtime. The treatment is soothing, moisturizing, non-invasive and generally non-irritating.
Procedures Performed
View All Patient Photos
*Keep in mind that each patient is unique and your results may vary.