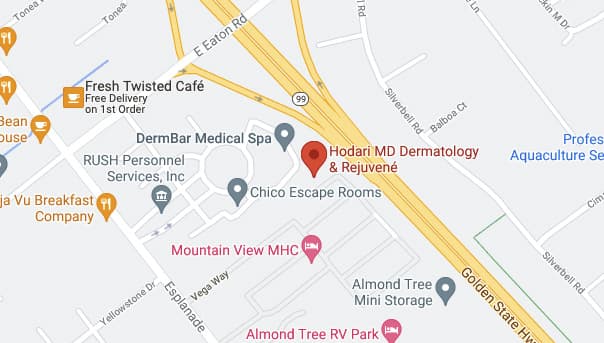 Hodari MD Dermatology & Rejuvené
80 Declaration Drive
Chico, CA 95973
Phone: (530) 342-8295
Mon–Thur: 8 a.m.–5 p.m.
Fri: 8 a.m.–4 p.m.
Sat–Sun: Closed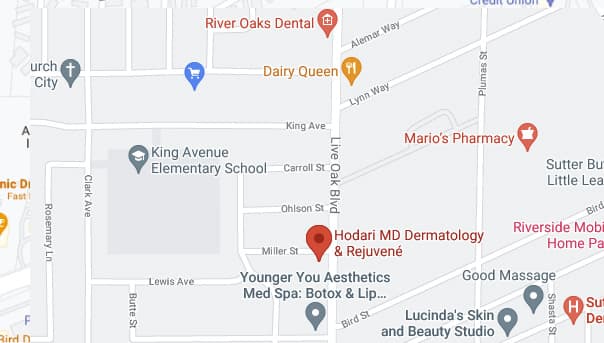 Hodari MD Dermatology & Rejuvené
1178 Live Oak Blvd
Yuba City, CA 95991
Phone: (530) 329-8511
Mon–Thur: 8 a.m.–4:30 p.m.
Fri: 8 a.m.–12 p.m.
Sat–Sun: Closed

Hodari MD Dermatology & Rejuvené
672 Oro Dam Blvd E. Suite 202
Oroville, CA 95965
Phone: (530) 533-3571
Mon–Thur: 8 a.m.–12 p.m., 1 p.m.–5 p.m.
Fri: 8 a.m.–12 p.m.
Sat–Sun: Closed

Facials, Peels, & More
Who doesn't love the refreshed, revitalized feeling you get after a signature Rejuvené facial? For patients who want to kick their facial treatments up a notch, chemical peels, microneedling, and HydraFacial® skin rejuvenation treatments at our Chico, CA, med spa are excellent options for hydration and exfoliation.
Our Menu of Services
Use the links below to learn more about each of the treatments.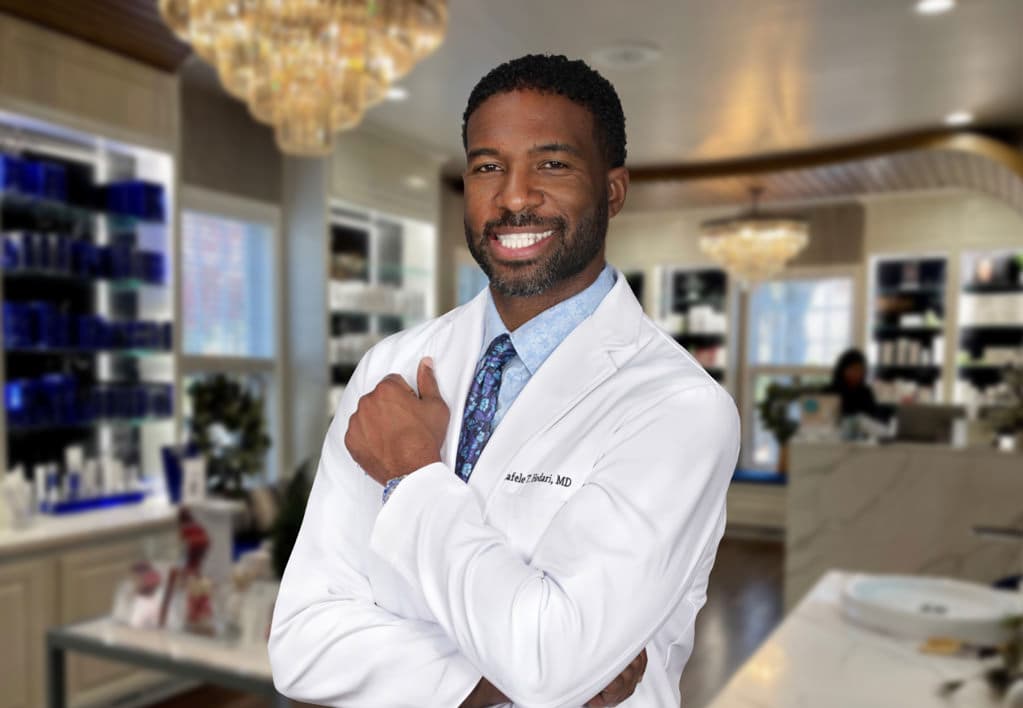 Get to Know
Dr. Hodari
Dr. Hodari is perennially voted the best dermatologist in Chico* due to his excellent credentials and sincere, compassionate approach. He builds trusting relationships with his patients through clear, honest communication.
*Chico News & Review Best of 2021
Meet Dr. Hodari
Hodari MD Dermatology
Credentials you can trust: