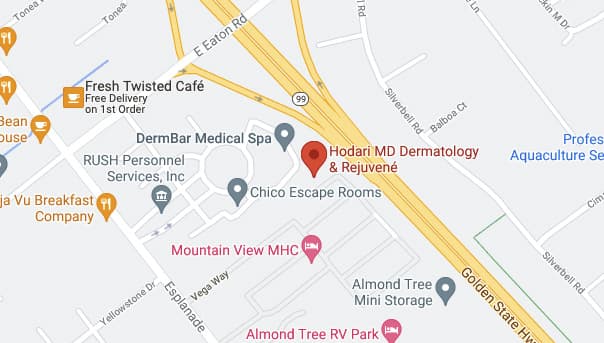 Hodari MD Dermatology & Rejuvené
80 Declaration Drive
Chico, CA 95973
Phone: (530) 342-8295
Mon–Thur: 8 a.m.–5 p.m.
Fri: 8 a.m.–4 p.m.
Sat–Sun: Closed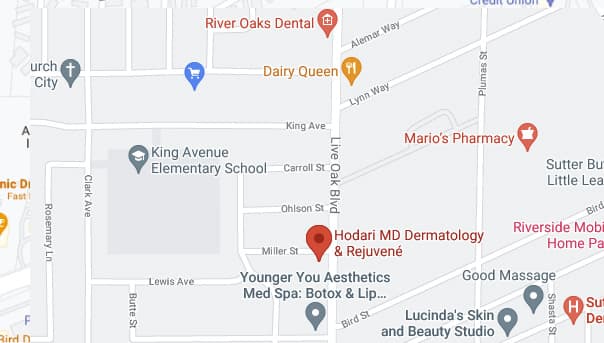 Hodari MD Dermatology & Rejuvené
1178 Live Oak Blvd
Yuba City, CA 95991
Phone: (530) 329-8511
Mon–Thur: 8 a.m.–4:30 p.m.
Fri: 8 a.m.–12 p.m.
Sat–Sun: Closed

Hodari MD Dermatology & Rejuvené
672 Oro Dam Blvd E. Suite 202
Oroville, CA 95965
Phone: (530) 533-3571
Mon–Thur: 8 a.m.–12 p.m., 1 p.m.–5 p.m.
Fri: 8 a.m.–12 p.m.
Sat–Sun: Closed

Specials
Rejuvené offers specials on med spa treatments and professional-grade skincare products at our Chico, Oroville, and Yuba City locations. Check back often so you don't miss out on the latest specials.
Even better, follow us on Instagram and Facebook to keep tabs of what's happening at Rejuvené, including special events and monthly specials.
There are currently no active specials. Please check back soon for new specials!