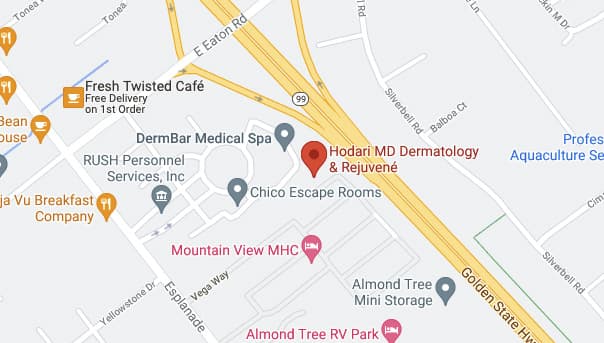 Hodari MD Dermatology & Rejuvené
80 Declaration Drive
Chico, CA 95973
Phone: (530) 342-8295
Mon–Thur: 8 a.m.–5 p.m.
Fri: 8 a.m.–4 p.m.
Sat–Sun: Closed
Book Appointment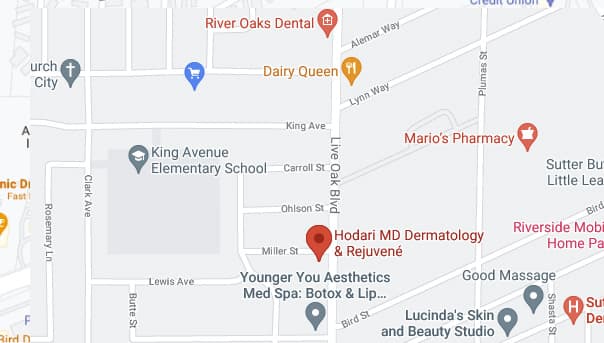 Hodari MD Dermatology & Rejuvené
1178 Live Oak Blvd
Yuba City, CA 95991
Phone: (530) 329-8511
Mon–Thur: 8 a.m.–4:30 p.m.
Fri: 8 a.m.–12 p.m.
Sat–Sun: Closed
Book Appointment

Hodari MD Dermatology & Rejuvené
672 Oro Dam Blvd E. Suite 202
Oroville, CA 95965
Phone: (530) 533-3571
Mon–Thur: 8 a.m.–12 p.m., 1 p.m.–5 p.m.
Fri: 8 a.m.–12 p.m.
Sat–Sun: Closed
Book Appointment

BBL™ PhotoFacial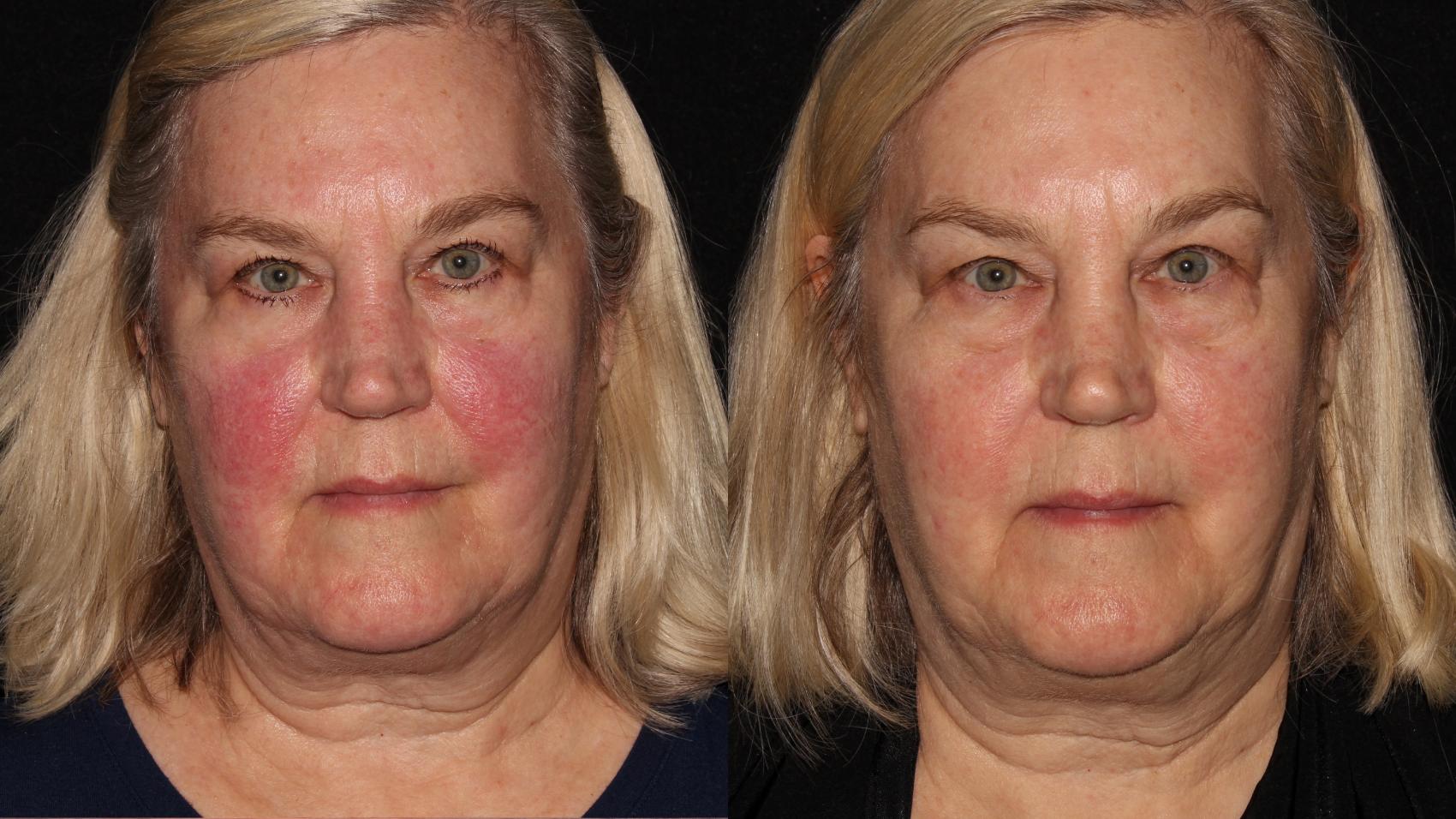 Before & After
The next generation in light-based devices, the BBL™ technology delivers the multi-faceted PhotoFacial treatment with one of a kind flash lamp technology, Smart Filters, and precision thermoelectric cooling. Effective for the treatment of sun damaged and aging skin, most notably pigmentation, this procedure is also uniquely successful in addressing the undesirable cosmetic symptoms of Rosacea. The results of this upgrade in technology at Rejuvené are a more precise, powerful, and comfortable treatment. This is a no downtime, non-surgical treatment.
Procedures Performed
About This Patient
View All Patient Photos
*Keep in mind that each patient is unique and your results may vary.